Marine Accident Investigation Branch
Accident Investigation Report 16/2020
Investigation report into marine accident including what happened, safety lessons learned and action taken: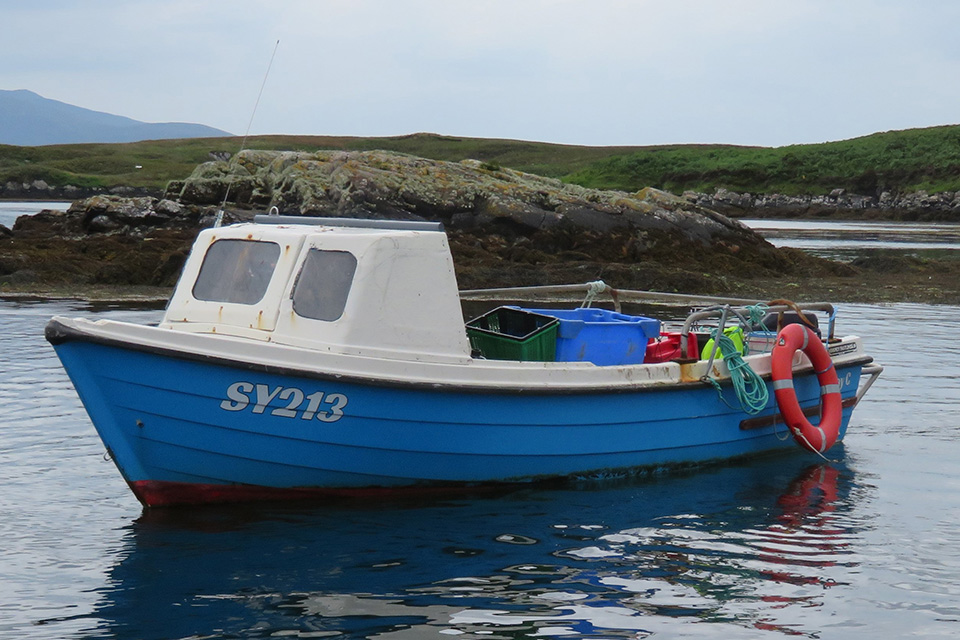 Summary
At about 1230 on 24 July 2019, the owner/skipper of the single-handed creel fishing boat May C was found face down and unconscious in the sea by the crew of the fishing vessel, Sparkling Star. Despite being recovered by Sparkling Stars crew, May Cs skipper had drowned and could not be resuscitated. Although the exact circumstances of the accident are unknown, it is most likely that May Cs skipper fell overboard when trying to clear the boats propeller of weed or other fouling.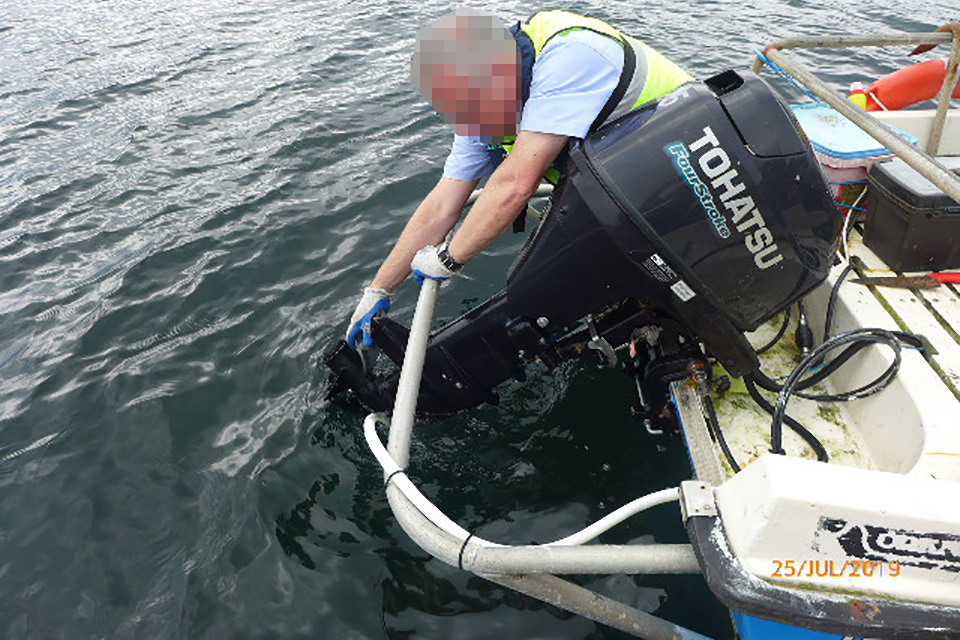 Photo: Reconstruction of outboard propeller being cleared
Safety Issues
May Cs skipper was not wearing a personal flotation device (PFD), nor was he carrying a personal locator beacon (PLB). This meant that his chances of survival were very low when alone and falling into cold water

wearing a PFD and carrying a PLB aids survival and ensures you have a reliable method of raising the alarm to get help
Recommendations
Given the industry initiatives to increase the awareness of the importance of wearing a PFD, and the MAIBs safety recommendations made in the Sea Mist report, no further recommendations regarding single-handed fishing have been considered necessary for inclusion in this report.
Related publications
A safety flyer to the fishing industry highlighting a number of the safety lessons was produced for this report.
See also the Maritime and Coastguard Agencys Fishermens Safety Guide and their Single-handed fishing leaflet.