Fall of a suspended load on general cargo vessel ZEA Servant injuring 2 crew
Marine Accident Investigation Branch
Fall of a suspended load on general cargo vessel ZEA Servant injuring 2 crew
Location: Campbeltown, Scotland.
Accident Investigation Report 11/2020
Investigation report into marine accident including what happened and actions taken: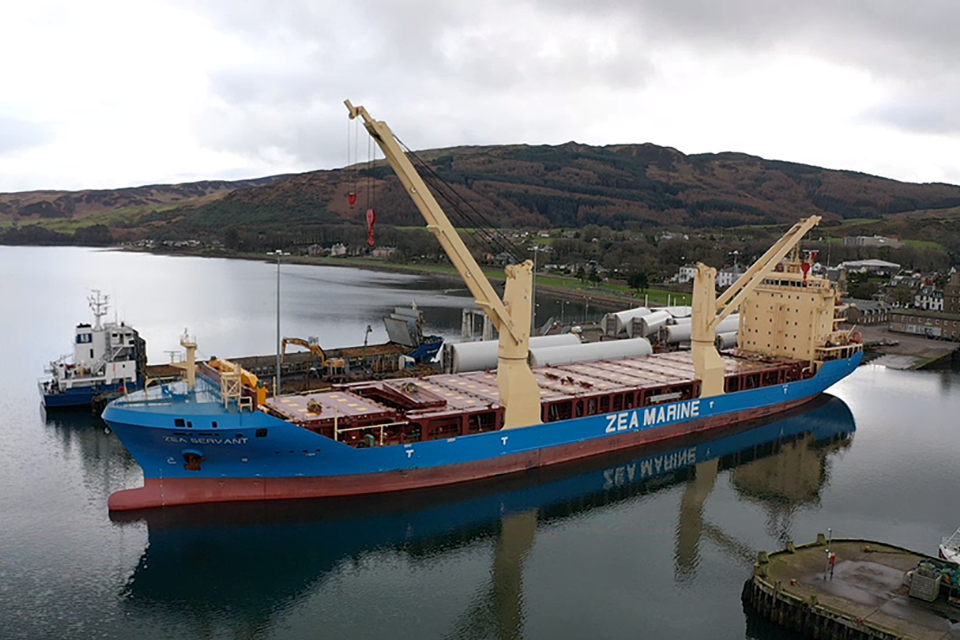 Summary
On 2 March 2019 two crewmen on board the Hong Kong registered general cargo vessel, ZEA Servant, were injured when a suspended load fell and struck them. The suspended load was the cargo hatch lifting gear; as it was lifted by crane from where it had been stored, a shackle on the gear snagged. The crane was stopped but not before the fibre sling attaching the gear to the cranes hook parted under tension, and the load fell to the deck, striking the two crewmen. Both crewmen had been standing close to the suspended load in order to guide it out its storage area, where previous snaggings had occurred.
Safety Issues
both injured crewmen were standing within the hazardous zone beneath a suspended load, but no action was taken to halt the operation

the operation being undertaken had not been subject to a risk assessment and the storage areas was inappropriate due to the snagging hazards
Recommendations
Given the actions taken by ZEA Servants managers to improve safety and prevent recurrence, no safety recommendations have been made in this report.
Is this page useful?
Thank you for your feedback
Related Articles
Comments
Write a Comment